Recruitment teams work across a number of channels to attract and source new talent.
With candidate data spread across many different recruiting tools – often even Excel spreadsheets – complying with GDPR is a challenge. Moreover, you are missing out on the opportunity to gain better insights into candidate data and build talent pools that will help to fill open positions in the future.
Talentry helps you manage all candidate data in a GDPR-compliant environment
Request GDPR consent when sourcing new candidates
When searching proactively using Talentry Talent Sourcing, you can directly obtain the candidate's consent to data processing. Once consent is given, the profile is automatically updated in Talentry.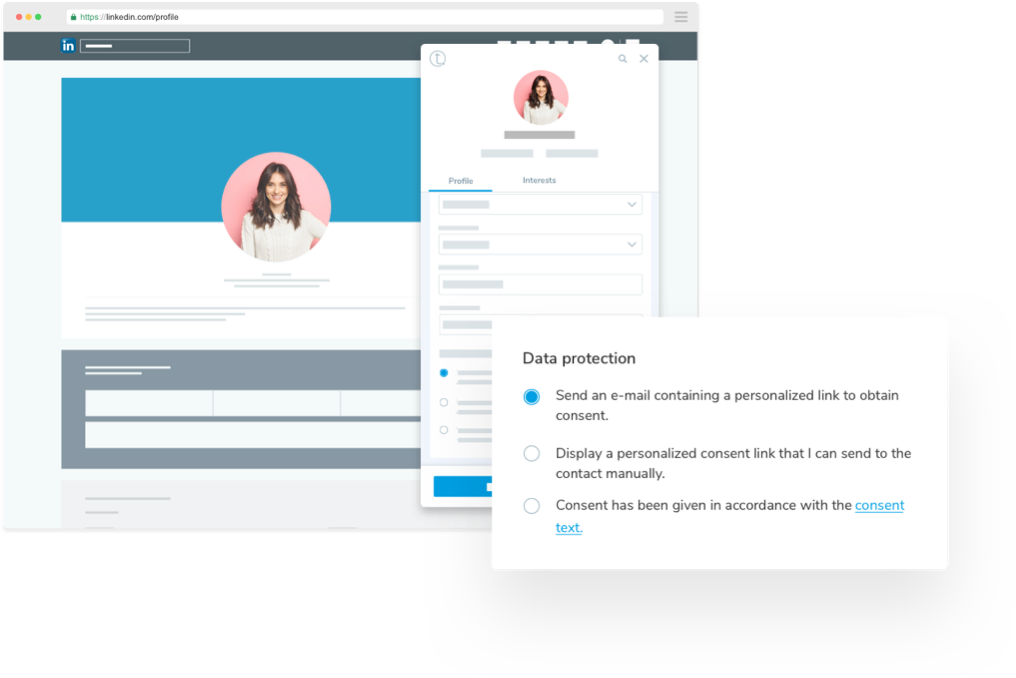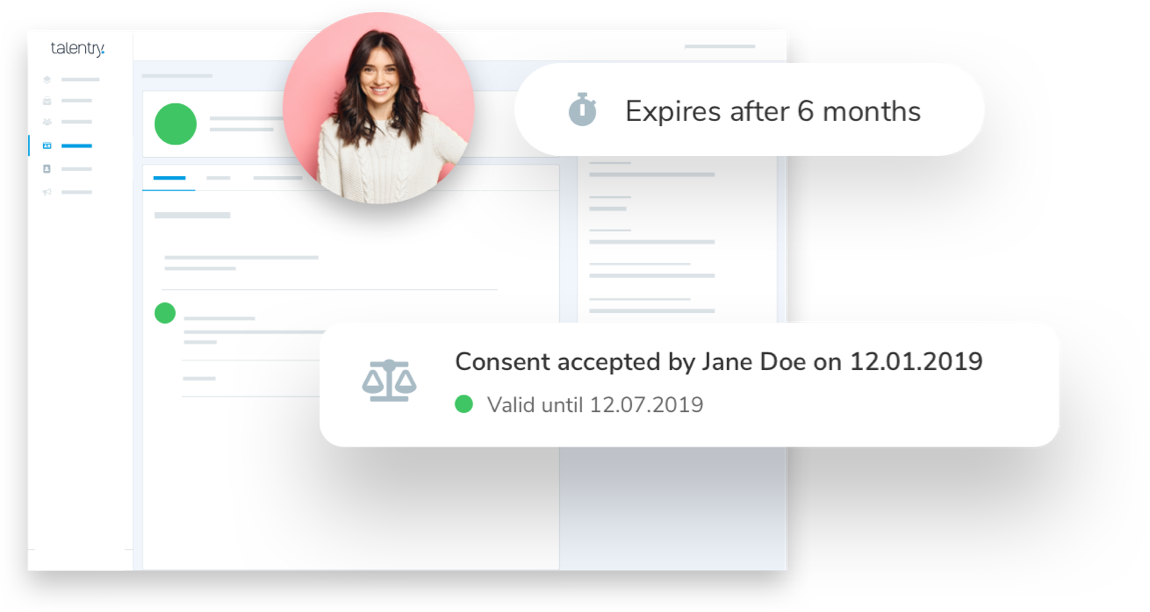 Automate GDPR consent renewal
Engage candidates with proactive recruitment and stay in touch
Talentry is a powerful tool for recruitment marketing and communication. You can easily stay in touch with your alumni or contact new candidates at recruitment events. Building talent communities has never felt so easy.
Retain employees and optimize relationships across your organisation
Delight and retain your employees with Talentry Internal Mobility and internal sourcing. Involve them in talent recruitment with Employee Referrals.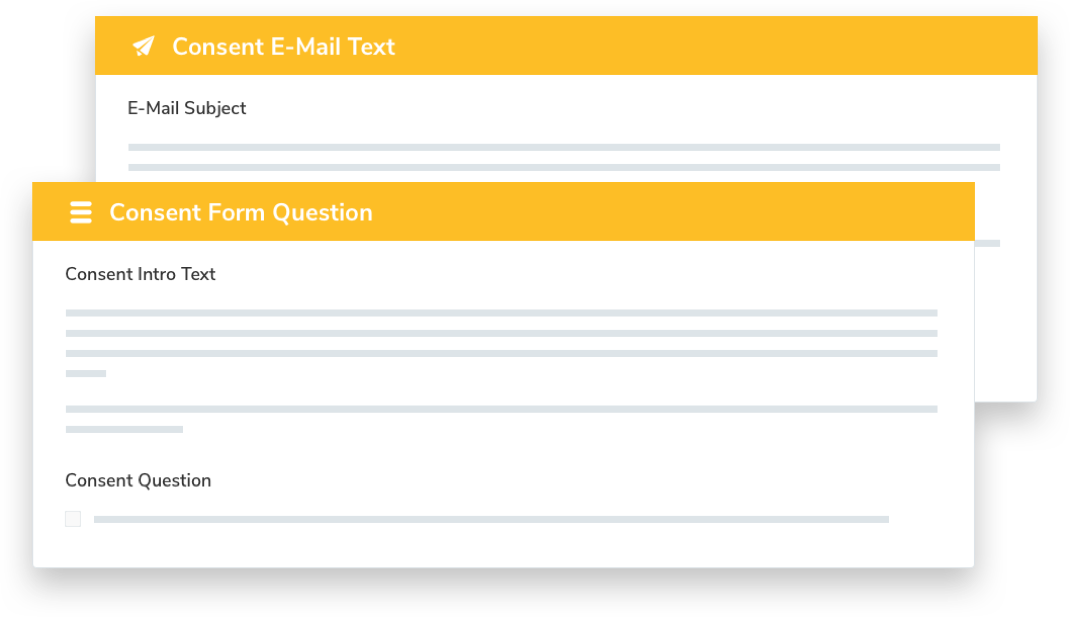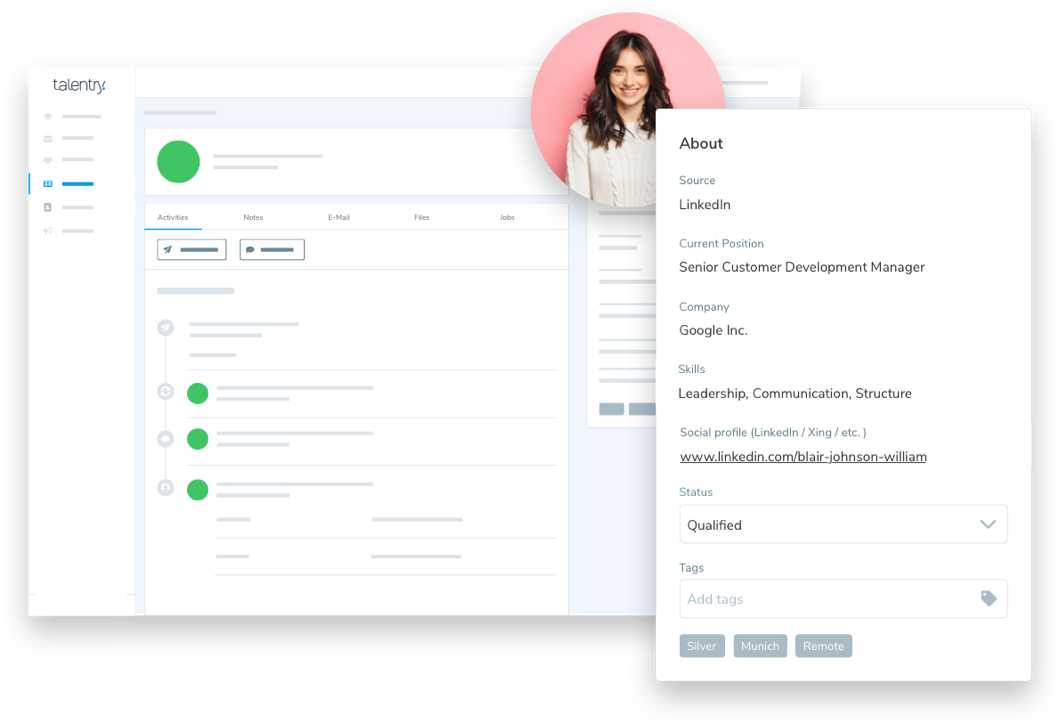 Keep track of GDPR consent
A complete and centralized view for all recruiters
Provide your recruitment teams with a single, comprehensive view of every candidate's GDPR consent status. No more risk of outdated information.
Talentry ensures optimal control over compliancy with GDPR regulations

Remain GDPR compliant at all times
Talentry enables you to automate all the processes to obtain, track and maintain the GDPR consent status of all candidates.

Gain better insights
Talentry provides you with a complete view of all your candidates and talent profiles collected in one place.

Optimize communication processes
The automation of GDPR consent prevents your teams from accidently contacting the wrong candidates.

Build valuable talent pools
Better data quality enables you to create and maintain a strong pipeline of candidates for current and future positions.

Engage the right candidates
Keep in touch with interesting candidates and nurture relationships through email campaigns or by inviting them to events.
Book a personalized free Demo of Talentry!

In only a few minutes, our experts will guide you through Talentry as a Solution and answer any questions you may have.
✅ Discover the solution that best suits your needs
✅ A tailored experience to match your goals
✅ An expert will answer all your questions
Talentry is an award-winning platform trusted by the best leading employer brands: