Talentry Explainer: What is employee advocacy?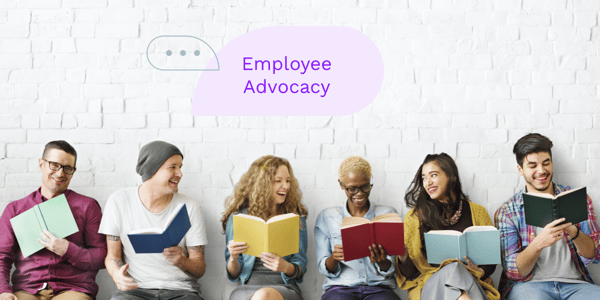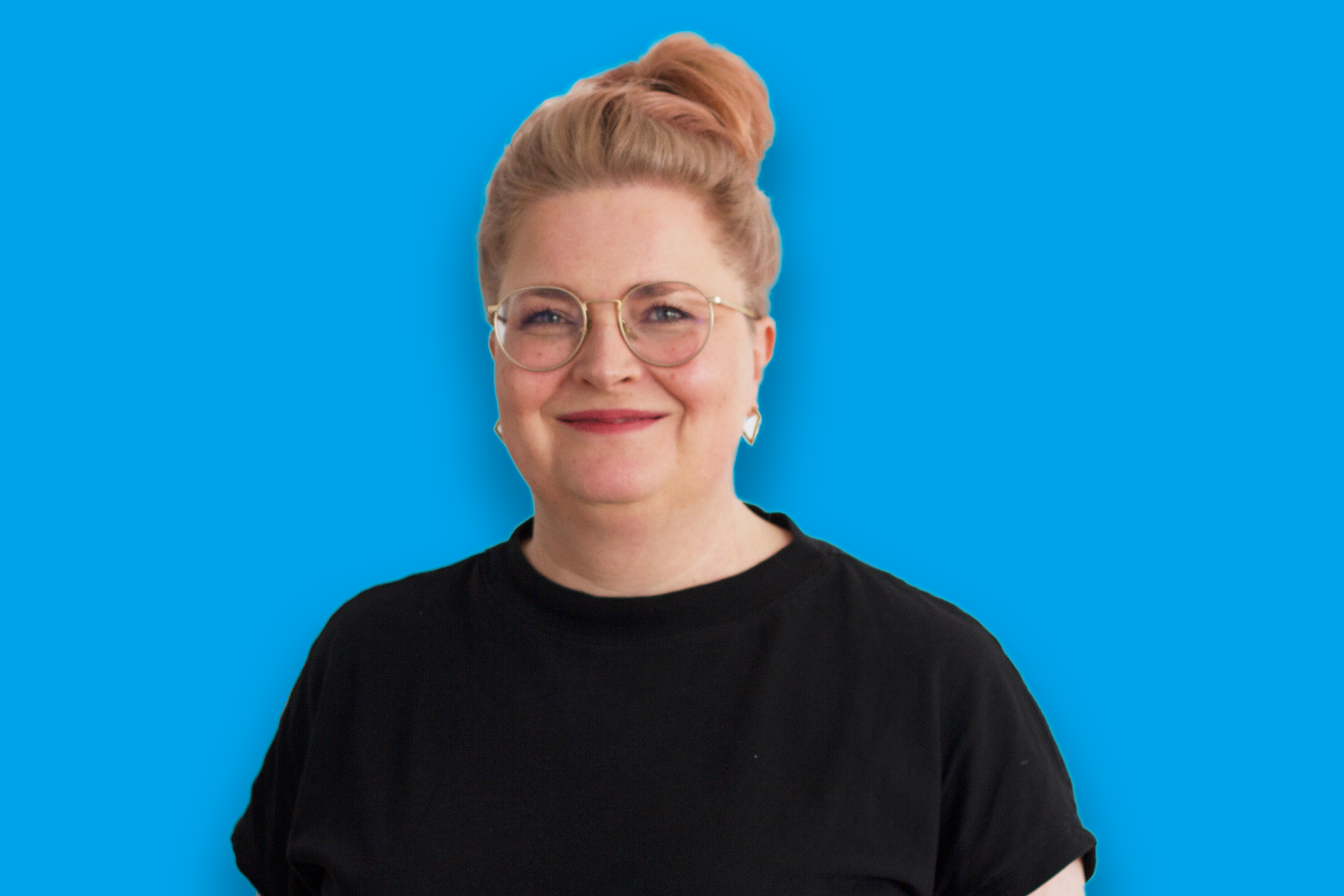 Alexandra Schiekofer
October 28, 2021
How do you turn employees into committed advocates of your employer brand in social networks? How can social media marketing help corporate communications achieve more reach and greater credibility? And what are the building blocks for a successful employee advocacy strategy in your own company? We have the answers.
Employee advocacy is …
… the promotion of the employer brand by the company's own employees. It is a strategic approach to brand communication that involves the workforce, thrives on employee engagement, and is therefore authentic. Complementing its own social media marketing, the company uses the personal social networks of its employees to generate a wider reach for corporate communications. Employees are encouraged to help shape this communication by reporting on the company and their experiences in day-to-day work, as well as sharing knowledge in the form of useful content in social media channels and online business networks such as LinkedIn. In short, employee advocacy turns employees into corporate influencers and voluntary brand ambassadors for the company.

What are the benefits of employee advocacy?
Employee advocacy is a useful marketing strategy to create a positive impression with potential talent. With the rapidly increasing number of companies, it is becoming increasingly difficult for individual companies to uniquely position themselves and remain visible to potential applicants. Traditional advertising campaigns are now getting lost in the daily flood of information and barely arouse the candidate's interest. In addition, flowery employer promises and sexy HR straplines are no longer credible. Job ads that shower the employer with superlatives and at the same time are looking for someone who can do everything, has three university degrees, ten year's professional experience, and moderate salary expectations, are not taken seriously at a time when there is a shortage of skilled workers. Authenticity, credibility, and value awareness in company content are necessary to inspire highly courted top talent and to win them over as new employees. That's why many HR professionals now rely on the word-of-mouth potential offered by a good employee advocacy strategy. For most people, personal recommendations from their own social and professional circle have more credibility than company or brand promises.

Are there risks and side effects?
Hardly. However, employee advocacy is not easy to prescribe and can only be controlled to a limited extent. Because it is voluntary and relies on employee engagement and conviction, it is not possible to precisely predict the quality or quantity of the results. Employees may simply remain passive and reject the role of employer brand ambassador. Employers also run the risk that negative comments and criticism of the company will spread virally more quickly. With an employee advocacy strategy that focusses on authenticity and credibility, this cannot be excluded, but it can be successfully avoided with specific measures such as gamification and good content marketing.


How do you develop a proper employee advocacy strategy?
Employee advocacy can neither be forced nor bought. Employers have to earn the motivation and engagement of their own workforce. An appropriate employee advocacy program must be developed and implemented with patience, clear goals, guidelines and a well-thought-out strategy.

#1 The corporate culture must fit
Critically questioning your own company culture is the first step to a successful employee advocacy strategy. Because dissatisfied or even intimidated employees cannot support your employer brand as authentic brand advocates. They will only act as successful corporate influencers in social media if they agree with the goals and values of their employer and enjoy their job with conviction. A positive, value-based corporate culture, where employees can identify with their employer, is a prerequisite for successful employee advocacy.


#2 Rules and transparency provide security
It is likely that most employees will not need to be told how social networks work. After all, most of them are already active on LinkedIn, Facebook, Instagram and the like. Nevertheless, it is important to answer any questions about the new employee advocacy platform and to offer participants comprehensive training, for example in workshops or webinars. What are the aims of the scheme? What company information must not be shared under any circumstances? Who are the internal contacts for the scheme? How can you contribute with your own ideas for content? Which hashtags should be used and how should they be linked? And how does the reward system work? The clearer and more transparent the rules are, the more active employees will be as brand ambassadors and influencers.

#3 Company profile in social networks

Without a professional social media presence, employee advocacy makes little sense. After all, employees are supposed to amplify the online reputation of the company by sharing its brand content in their networks as followers and subscribers to the company profile. This can by company news, social projects, business milestones, and insights into daily company life; but also, job ads and training programmes. The company's social media profile need not be limited to just one platform, but it must show consistent employer branding across all platforms. It makes sense to first find out which channels your own employees are primarily active in - in order to set up profiles there. Someone who maintains a network in LinkedIn may not necessarily be an active corporate influencer on Facebook. Companies should therefore use consistent company content in all channels that are required for their employees.


#4 Guiding lights: leading by example
Management has a role-model function in employee advocacy. Managers can fulfill this role by becoming active ambassadors for the employer brand themselves and regularly posting content and photos on social media. In this way, senior management endorses the importance of employee advocacy for the company and encourages employees to do the same. In addition, social media-savvy colleagues and hobby influencers can be brought on board as early adopters to provide initial momentum to the programme. You can usually get their buy-in more quickly than from employees who post very little privately.


#5 Share content: suitable for everyone
Hashtag "diverse"! When creating content, bear in mind diversity in order to encourage as many employees as possible to share. A 'one size fits all' principle does not work in this case. Just like a diverse workforce, people also act very differently as employee advocates. Some prefer to share ready-made content about the employer brand or job vacancies; others are happy to pick up on expert questions, specific know-how, and service issues in the spirit of thought leadership. Other people feel more at home with environmental, socio-political, and general social issues, or prefer to post personal and emotional experiences from their own daily work. It is therefore important to take into account the diversity of employee advocate types at the strategy development stage. Also, don't forget to get your own employees on board with content management. They often provide the best ideas for authentic stories and posts.


#6 KPIs at a glance thanks to smart software
Digital marketing solutions such as Talentry Advocacy and Employer Branding make it easier for companies to implement an advocacy scheme. Social media posts and other relevant content are made easily available to employees via a link and can therefore be shared in their own social networks with just a few clicks. Talentry's employee advocacy tools work with all popular social media accounts and online business platforms. This means that employees become multipliers for vacancies, for example on LinkedIn, Twitter, or Facebook, and can also share content via WhatsApp and email. Interfaces with talent relationships and applicant tracking systems bring clear advantages for recruitment. Another benefit thanks to smart software: employee advocacy is measurable. All key metrics are summarised in a dashboard overview.

#7 Motivation through gamification

In addition to internal challenges and competitions, rewards are an attractive form of motivation. With the points system offered by Talentry Gamification, ambassadors and corporate influencers can be rewarded for their social media activities, without employers having to worry about abuse and exploding costs. Automatic control mechanisms, such as fraud prevention, and individual point limits prevent uncontrolled redemption of points. Incidentally, added value is provided not only by bonuses and cash rewards. An extra day's holiday or team incentives can also increase engagement among employees.

Conclusion

High-quality content is becoming increasingly important as a central element in corporate communications. Employee advocacy can provide new impulses here and significantly increase organic reach in employees' social media networks. The company is more easily perceived by potential applicants and shared content supports talent acquisition. This is mainly because when employees share content it is authentic and therefore more credible. If the role of corporate influencer or ambassador is valued and exemplified by management, this also motivates staff to participate in shaping external communication and developing strong employer brand awareness.