Talentry Explainer: What is on-campus recruitment?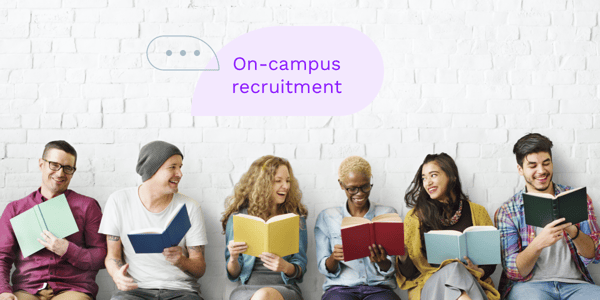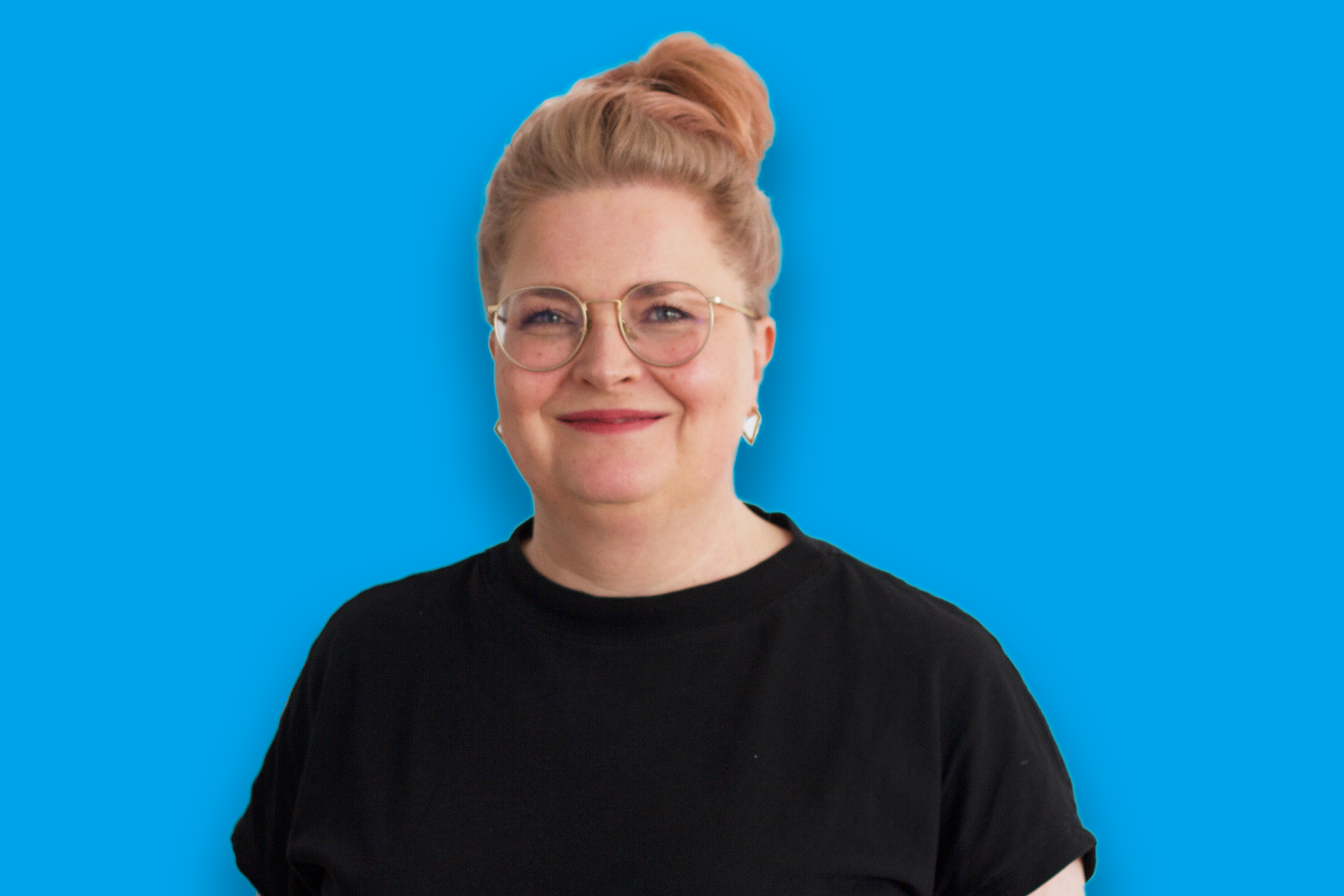 Alexandra Schiekofer
January 11, 2022
Why should companies seek out and approach young talent at universities? What are the advantages of on-campus recruitment for employers and graduates? And what measures are needed for a successful on-campus recruitment strategy? We have the answers.
On-campus recruitment is...
... an external recruitment strategy that aims to establish and maintain contact with university and college students in order to recruit and hire them as qualified applicants after they have graduated. Often referred to as university marketing, on-campus recruitment (OCR) relies on measures such as mentoring programmes, social media campaigns, career fairs and other college campus events that ensure regular interaction with college students. It gives recruiters the opportunity to follow their career development and influence future career choices through a positive employer brand.

Through partnerships with selected universities and the company's presence on campus, particularly well-qualified students and future alumni can be identified in good time, made aware of the potential employer and ultimately motivated to apply before they receive job offers from elsewhere or apply to other companies.


For whom is on-campus recruitment worth while?
In university marketing, it is assumed that career-oriented high potentials make career decisions and start their job search in their final year or semester. Maintaining contact and undertaking specific recruitment measures during this time usually creates a win-win situation for companies and students. For employers, on-campus recruitment has now become a necessary strategic measure in talent sourcing. Early contact with grad students is particularly worthwhile if the company is looking for young talent for specific jobs or in specific sectors where the shortage of skilled workers is already apparent. This is the case, for example, not only in STEM professions, particularly in IT, but also in other sectors such as social care or the metal and electronics industries.

But it is also advantageous for students to get to know the company before starting full-time employment – whether through internships, working part-time during their studies or holiday jobs; and through training events, workshops and information sessions at university. This gives them the opportunity to familiarise themselves with potential employers and decide which of them offers the best options. Building relationships with top talent in the years before they start their careers and employing them, for example, as interns or working students can also significantly reduce the cost per hire. Ideally, the candidate is already fully familiar with the company, fits into the culture, has built up a network and has a good reputation. This saves the company expensive job advertisements, a time-consuming application process and lengthy onboarding.


How does on-campus recruitment work?

Define target groups, find top talent
The first step is to find and target the right university(universities). OCR is not about cooperating with as many universities and colleges as possible and collecting the maximum CVs or resumes for the talent pipeline, but about building and maintaining strategically important relationships. Since degree programmes and specialisations at universities are now so extensive and diverse, comprehensive market screening in advance is essential. Companies should only cooperate with universities that meet their own needs, based on know-how and personnel requirements. Recruiters should therefore first answer the question of which talent the company will need in three to five years and where they are currently studying. The head of department's renowned university may not always turn out to be the right one. In university marketing, it is not just about the partner universities themselves, but also about selecting clear student target groups in advance. Through the different faculties, it is possible to select specific subject areas and even individual degree programmes for recruitment purposes. This gives companies the opportunity of tailoring campaigns to a particular subject area or even a specific degree course.

Strategic approach
Since the range of marketing opportunities and creative ideas at universities and colleges appears almost endless, a strategic approach is essential to avoid getting bogged down and to implement targeted recruitment campaigns. Once HR needs have been identified and the resulting target group defined, campaigns must be planned and budgeted for. The perfect combination of content and timing is crucial for implementation. At which stage of their studies are people in the target group at and how can you attract them? Preference research based on a clearly defined target group is also extremely important in on-campus recruitment.
💡 A tip: when designing campaigns, your own junior staff who have recently graduated can make a valuable contribution. They are in the best position to put themselves in the target group's shoes and can provide valuable insights. It is therefore advisable to involve them in the development and implementation of on-campus recruitment activities. This ensures a candidate journey appropriate to the target group, which has a positive effect on the entire hiring process.

Collect and use data with smart software
However, the effort is only fruitful when a candidate finally becomes an applicant. To do this, the company needs to know, for example, when the student will be seriously considering career options or when the first probationary period ends. Because experience shows that many new starters change their minds. With a powerful CRM (candidate relationship management) system, this data can not only be collected, but also put to good use. A talent pool also allows recruiters and hiring managers to keep in touch with high potentials in the years to come, in order to make them an attractive job offer at the right time, based on previous touchpoints. Graduate contacts can be categorised and filtered in the database – for example according to degree course, internships completed, previous touchpoints, career plans, etc. The more detailed the target group can be selected, the more accurately they can be targeted with an appropriate strategy. This means that, with a creative approach, small and mid-sized companies also have the chance of being positively perceived by candidates.


What does strategic employer branding have to do with on-campus recruitment?

On-campus recruitment also offers companies the opportunity to increase their attractiveness as an employer. The employer brand should be an important element in all university marketing measures. Since graduates have little or no professional experience, their career choice decisions are only partly rational and the employer brand plays an important role in this process. Therefore, image-building measures are an important instrument in on-campus recruitment. This could be, for example, corporate advertisements in target-group-specific media, but also participation in student career fairs and graduation events, where recruiters can offer first-hand information sessions about job opportunities, joining the company and entry-level positions.

From internships to semesters abroad - the measures

The measures themselves can vary greatly in on-campus recruitment. In addition to classic ones such as newsletters, Christmas cards, specific support during studies (for example undergraduate job placements or semesters abroad), community activities are particularly popular with students. It is important that the content and timing of such measures are perfectly matched to the target group.


Examples of on-campus recruitment measures:
Internships and jobs for working students give students an opportunity to get to know the company and provide the company with important information about the professional and social skills of the potential graduate employee.
In fireside chats candidates get a glimpse of the real working world and can exchange ideas with interesting personalities.
Invitations to internal company events, such as major client events, give students the opportunity to take a look behind the scenes.
Participation in university fairs and congresses supports the employer brand and establishing personal contacts.
Lectures by guest lecturers and company staff at universities provide informative practical knowledge, while at the same time offering companies a podium to present themselves and their own career opportunities.
Cooperation with student initiatives and selected chairs, for example in the form of interview skills training or project work, creates value-added networks of company employees, student initiatives and university faculties, which can be primarily used for targeted image campaigns.
Strategic cooperation with the university's career centre for networking and to promote recruitment activities.
Advertising within the university's own career service, digital and paper job advertisements in universities (notice boards, online platforms, etc.)
Organising competitions
Free subscriptions to trade publications or staff magazines
Donations to universities and colleges
Invitations to students and teaching staff for company visits

What mistakes should recruiters definitely avoid?
If you are serious about on-campus recruitment or university marketing, you are entering the ring in a contest for a fiercely sought after target group. In order to stand out from the crowd of 'rivals', you need an intelligent strategy and serious dialogue with the target group. The assumption that the number of gummy bears and giveaways handed out on campus is proportional to the number of resulting job interviews is a fatal fallacy. The higher-faster-further principle does not count here as an incentive. You can convince young talent through a partnership offering credible, informative communication, genuine support during studies and attractive prospects.

Many companies waste valuable recruitment potential because they do not use information strategically. Without an efficient CRM platform, with which a large amount of student and graduate data can be saved, evaluated and therefore meaningfully used, the investment in on-campus recruitment is difficult to justify. Intensive and targeted relationship management, which doesn't devour vast amounts of in-house human resources, and can be checked and updated at any time using reliable date, is only possible with the support of smart software.

Conclusion
Those wishing to present themselves as an attractive employer to potential new hires and approach their future skilled workers and management in good time, cannot avoid on-campus recruitment. Recruitment efforts at universities and colleges can be supported by a wide range of (creative) measures. However, these are only effective if the target group, timing and content are perfectly coordinated as part of an intelligent university marketing strategy. Recruiters can obtain the necessary data and information via an efficient CRM system, which also automates processes where appropriate and provides the necessary performance indicators.