Talentry Explainer: What is Candidate Relationship Management?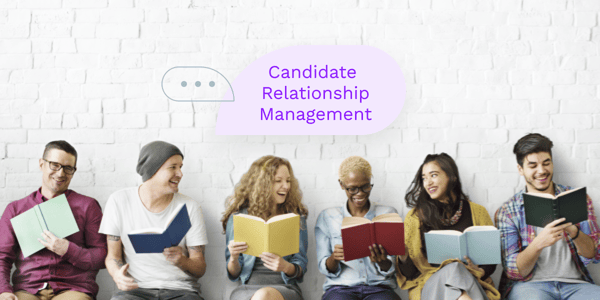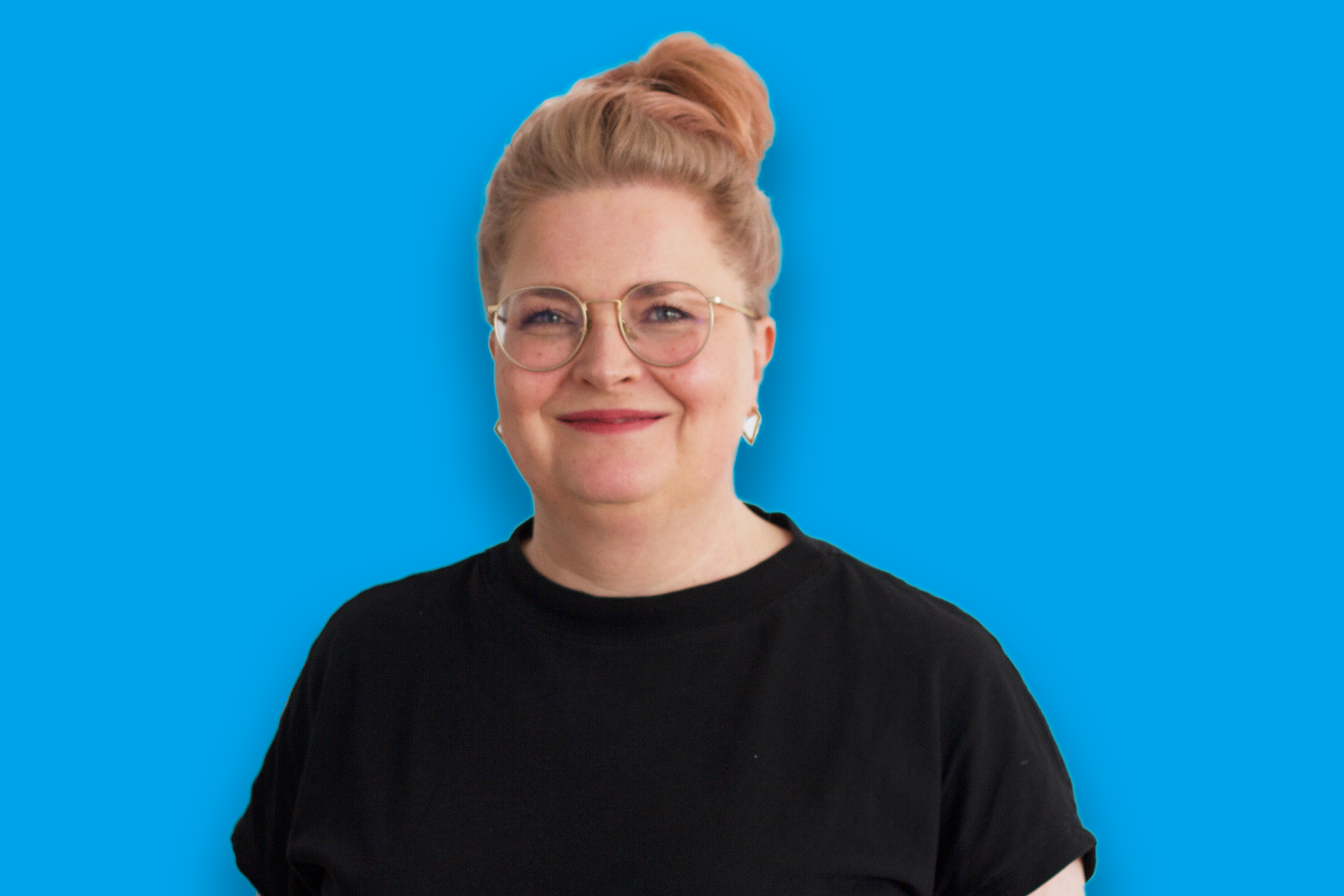 Alexandra Schiekofer
March 22, 2022
What do candidates and customers have in common? How can recruiters ensure that no top talent gets lost? And what strategies are there for turning talent leads into potential applicants? We have the answers.
Candidate relationship management is …

… a part of recruitment marketing that includes developing and nurturing relationships with active and passive candidates, in order to create long-term loyalty for your employer brand. The main aim of candidate relationship management is not to fill specific job vacancies, but to maintain your own talent pool so that no valuable contacts get lost and recruiters can draw on a pool of talented candidates at any time.

In the recruitment process, successful candidate relationship management has a positive effect on the time and cost of filling vacancies, and also strengthens the employer brand. Difficult vacancies (e.g., specialist positions or high-volume recruitment needs) can be more easily filled through the ongoing, long-term management of relationships with suitable candidates. Generally, candidate relationship management improves company productivity and competitiveness.

Customer or candidate – What has recruitment taken from marketing?
In marketing, CRM stands for customer relationship management. True to the motto "the customer is king", in this marketing strategy, the customer experience is of great importance to companies, since it has been found to be many times more expensive to acquire new customers than to retain existing ones. The idea is to improve customer satisfaction through systematic relationship management and a positive dialogue. The associated documentation and management of customer relationships is an important building block that enables in-depth relationship marketing. By analysing all customer data that is collected and stored, for example, from transaction processes, weak points can be identified, and appropriate customer relationship management measures adopted.

Candidate relationship management in recruitment demonstrates many parallels in this respect. It is also a type of relationship marketing, except that instead of the customer, the candidate wears the crown. (Potential) candidates are treated and courted like (potential) customers. From the candidate approach, candidate journey (i.e., the touchpoints that lead to recruitment) to the evaluation and strategic use of candidate data; recruitment makes use of well-known marketing instruments that are intended to arouse the candidate's interest in the employer in line with inbound marketing techniques and thus support employer branding (inbound recruiting).
How can CRM bring fresh impetus to recruitment?
Enlarge the target market: Those currently not looking for a job can also be inspired
If there are no applicants, trying to recruit new employees using channels and methods aimed solely at applicants will not achieve much. The reach of classic job boards has fallen significantly in recent years. Anyone not actively looking for employment will fail to notice a job posting. This means that skilled workers in permanent employment who, under certain circumstances, may change jobs at some point, remain hidden to your company. In order to approach them and gradually create enthusiasm for your own employer brand, it's important to cultivate long-term relationships.

Talent pool management: You don't have to search for suitable candidates only when required
Proactive recruitment and systematic relationship management are also necessary to reduce the time to hire. HR departments that only focus on filling a position once it is vacant sometimes have to search far too long for a suitable candidate. If they have developed good relationships with potential candidates, these people can be quickly mobilised and hired when needed. CRM's strength lies in the creation of a structured talent pool which, thanks to useful filter and search functions, shortens the search for applicants enormously. This way, companies benefit from having already discovered, approached and developed strategic relationships with talent leads.
Personal contact with applicants for greater success in talent acquisition
Due to the shortage of skilled workers, an increasing number of new appointments are being made as a result of personal contacts. Employers are therefore benefiting from "good relationships" with talent leads. This has made successful candidate relationship management essential in recruitment. In particular, small and mid-sized companies that do not (yet) enjoy a suitably high profile can only be successful in the recruitment market if they are perceived as attractive employers.

Good for the employer brand: strategic CRM improves the candidate experience
If candidates have a bad impression of the hiring process, word will quickly spread. Negative experiences, such as a long wait for a response or complicated application forms, damage the employer brand in the long run and reduce the likelihood of future hires. In contrast, companies with application processes that leave a positive impression receive positive reviews in recruitment portals such as Glassdoor. If an employer strives for a pleasant atmosphere, provides timely and helpful feedback and treats the applicant with respect during the recruitment process, this will be seen as positive and can influence the candidate's decision. These recruitment processes can be specifically improved with a CRM strategy, so that candidates are willing to be added to the talent pool, even if their current application may have been unsuccessful.


💡 Recruitment CRM – the benefits

Creation of an attractive employer brand through targeted contact management and a better candidate experience
Long-term development of an own talent pool, independent of current vacancies
Significantly reduced time to hire and greater efficiency in recruitment processes
Increased quality of hire
High quality candidate data and efficient database management
Monitoring, measuring success and analysis of the measures taken using CRM software
Without losing touch: the CRM cycle
With linear recruitment concepts (recruiting funnel), HR professionals waste valuable potential. Because after a successful approach and the effort of building relationships, an appointment marks the end of the application process. This starts afresh with each new vacancy, without drawing on existing relationships. Valuable contacts with candidates and talent leads acquired through campaigns, career websites or events, are forgotten once the vacancy is filled. Their potential remains unexploited, and they are no longer included in recruitment activities.

Candidate relationship management transforms this linear process into a cycle in which no contacts are lost, but fed back into the talent pipeline after an appointment has been made. This means relationships with second-choice candidates, interns or trainees are also maintained via the talent pool. After a successful onboarding process, a candidate becomes an ambassador and referrer, generating additional contacts via his or her social media networks. In this way, a talent pool can develop enormous potential over time.
The three phases of candidate management
Attract: Generate talent leads
In the 'attract' phase, the necessary information about talent leads for the CRM system is provided from various sources. This includes profile details from LinkedIn or Xing, digital employee referral programmes, job portals, blogs, forums or links from career sites. Additionally, there are offline channels such as events, job fairs and other talent sourcing activities. An applicant tracking system (ATS) can also be one of these sources, in respect of applicants who were eliminated in previous final rounds. A prerequisite for approaching candidates successfully with relevant content is the precise definition of the target audience and, ideally, the creation of personas.

What social-demographic traits does the targeted person exhibit?
Where do they get information?
What preferences do they have?
What are their goals and values?
The most important aim of the attract phase is to add as many talent leads as possible to the candidate management system.


Engage: Develop relationships and turn talent leads into candidates
In the engage phase, the relationship with talent leads is deepened and their interest in the company increased with the help of communication campaigns. Content tailored to the target audience is crucial for developing long-term relationships with talent leads and potential candidates. Therefore, it makes sense to firstly store talent leads as candidate profiles, and then allocate them to appropriate talent pools. This not only enables individual messaging, but also means that the recruiter is able to quickly identify possible candidates for new vacancies. Ideally, these profiles should include not only specific details from the CV/resume, such as name, sex, education, career history and professional experience or soft skills: touchpoints with the company and willingness to change jobs are also part of this profiling. In addition, there are the candidate's activities such as downloads, clicks on the newsletter or attendance at events.

Convert: Turn candidates into applicants
The convert phase is about supporting the candidate in his or her decision-making and turning them into an applicant once there is a suitable vacancy. A seamless application process and an excellent candidate experience are crucial in maximising conversion rates. Throughout the process, the candidate should receive information that is as personalised as possible, which conveys a positive impression of the potential new employer and persuades him or her to choose the company. For example, in-depth information about the company or future team to create as personal a connection as possible.


Dream team: CRM & ATS
As soon as a candidate becomes an applicant, as a rule, the applicant tracking system (ATS) takes over the process. All relevant details then flow from the CRM system into the ATS to ensure a seamless application process. This can be the applicant's profile and activities, as well as notes made by recruiters. Conversely, the ATS returns important information to the CRM system – for example, when second-choice candidates or applicants who have declined a job offer are added to the talent pool. After that, relationship management can continue, e.g., using a newsletter and email distribution list (e.g., for company information, birthday wishes or holiday greetings) or through tailored email campaigns, until they reapply for a job.
Why do you need a talent pool?
A talent pool is a database of candidates interested in your company. It is used whenever there is a specific recruitment need. Suitable candidates for the vacancy are then selected from the talent pool and encouraged to apply. Because the candidate has actively joined the talent pool and thus expressed a general interest in the company, the approach is in most cases more straightforward than, for example, when you source candidates. You no longer need to convince the candidate that you are an attractive employer, but only about the job. This means that recruiting from your own talent pool requires considerably less effort. For example, the cost of a job advertisement is eliminated, and the recruitment budget saved can be used more efficiently.
💡 Talent Pool Must-Haves
In practice however, talent pools are for the most part nothing more than simple spreadsheets that become obsolete and contain incomplete information. This disorganised collection of contacts has no real added value in recruitment. To establish an efficient candidate management system, companies should therefore stipulate the following requirements regarding talent pool functionality:
Trouble-free, full integration of profiles from business networks

Contact imports from other sources - incl. CV parsing

Centralised management and grouping of profiles into various talent pools

Seamless integration with an applicant tracking system

Clear talent profiles, including contact history, for easily contacting candidates directly from the system

Tags, filter and search functions for approaching specific target audiences

Possibility to make notes, use reminders and intelligent automation

Full contact history for sourcing with an optimal candidate experience, even in the event of changes to the contact person or within the team

Efficient campaign tools for mailings to specific target audiences, even without design skills or knowledge of HTML

Reporting functions and metrics for the entire recruitment workflow and talent sourcing activities as and when needed

GDPR: automated consent management with status indicator, and consent renewal for both individual candidates and group
Conclusion: Stay in the loop
Candidate relationship management identifies active and passive talent leads, creates a talent pool of interested and qualified candidates and manages relationships and contacts beyond the linear application process. This simplifies the search for suitable candidates and avoids critical unfilled vacancies. CRM saves time and money in recruitment, increases company productivity and competitiveness and promotes the employer brand. Firstly, because candidates are provided with relevant content that creates a positive image of the employer. Secondly, they perceive the process to be particularly well structured and pleasant. A smart candidate relationship management system is fully integrated, and candidate focussed. Candidates are strategically courted and filled with enthusiasm for the company through targeted communication measures.