The answer comes later: Why pre-recorded video interviews make recruitment more successful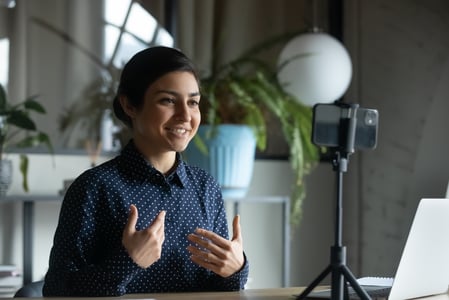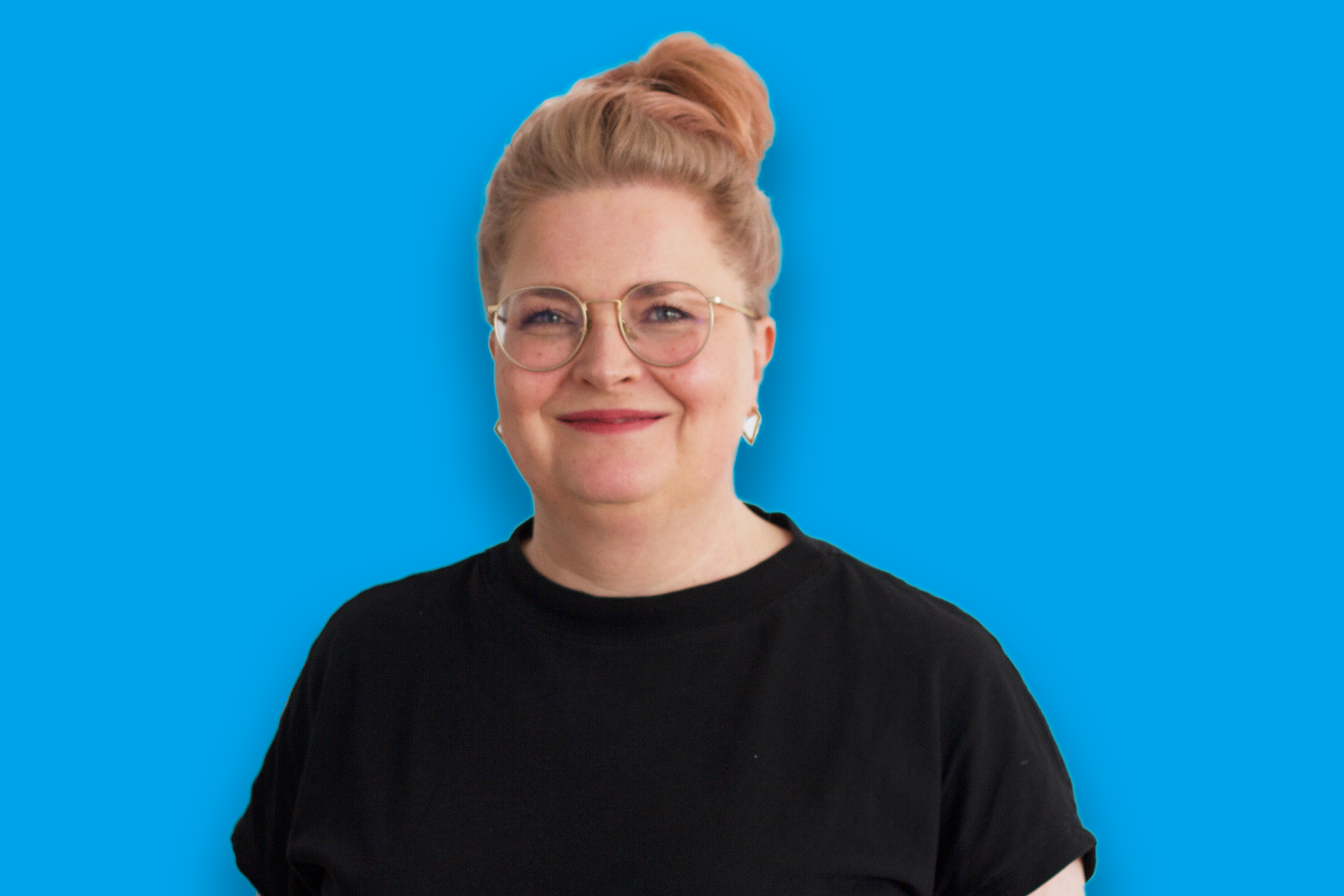 Alexandra Schiekofer
September 07, 2022
In a pre-recorded video interview, applicants answer the recruiter's interview questions when and where they want to. Here, find out what important benefits this has for both parties and how to successfully introduce this new recruitment tool.
The application letter 2.0 ?
Faster, clearer, easier - in the application process, we strive to optimise things. Not only to save time (and money) but also so as not to overload the candidate with complicated requirements during the job search; nor, for example, prevent promising candidates from taking part in an interview due to time or geographical constraints. With these aspects in mind, the pre-recorded video interview is becoming an indispensable part of the application process. Some even already refer to it as the application letter 2.0. But what is a pre-recorded video in this case? The term is basically self explanatory. As in any other job interview, the applicant answers the recruiter's common interview questions, but rather than in a live in-person interview at a fixed time, in a pre-recorded video within a specified period of time. The questions as well as the answers are recorded with the help of a video-based recruitment tool and can be saved and shared.
Greater flexibility for everyone involved
This gives greater flexibility to both parties. In contrast to a live video interview, where recruiter and applicant have to be connected via the same platform at the same time, the pre-recorded video interview allows the applicant to answer the interview questions at their convenience, whether in the evening or at the weekend in their own home, without the recruiter and applicant having to find a mutually suitable timeslot. The recruiter can then view and evaluate the video when it best fits into their work schedule. Last-minute changes to appointments, unforeseen tasks and similar surprises have no effect on the interview. But this flexibility is not the only benefit of pre-recorded video interviews.
Five good reasons for pre-recorded interviews in your

recruiting

#1⏱ Saves time and makes the hiring process more efficient

A telephone interview lasts on average 20 to 30 minutes. Agreeing times, preparation and follow up work come on top of this. The videos submitted by the candidates, on the other hand, usually last 3 to 5 minutes. Incidentally, the recruiter can set a time limit for the video in each campaign. So in the time it takes for a regular phone interview, it is possible to view four to five candidate videos.

#2🤝 Makes work with recruitment colleagues easier

Because applicants record their videos, they can easily be shared and re-watched with team members and hiring managers. This is not the case with many video-conferencing tools, telephone interviews or face-to-face interviews. Recruiters can manage the videos they receive directly in their ATS and store ratings and comments centrally on the platform.

#3🎯 More informative than a written application or telephone interview

A video makes it possible to evaluate soft skills through non-verbal communication, including body language, and the way people present themselves and speak. It is therefore much more meaningful in assessing the applicant's motivation and particularly suitable for jobs where personality is more important than the CV or the rather standardised cover letter, which is losing its importance anyway.

#4🔃 Reduces the drop out rate

The bounce rate for applicants who submit their answers by video drops by 33 percent. Recoding a video requires significantly more commitment and preparation on the part of the candidate than simply sending a CV. An applicant who takes time to record a video is therefore more motivated and involved in the recruitment process.

#5🌟 Strengthens the employer brand

By inviting candidates to take part in a pre-recorded video interview, you offer them an interactive and dynamic candidate experience, positioning yourself as a modern employer. After all, 80 percent of applicants who complete a video interview say this reflects the company's innovative image.
What applicants like about the new

recruitment

tool
This form of pre-selection in the application process also has clear advantages for candidates. Above all, it fits in with the new-work mentality, where unnecessary on-site presence is dispensed with and as much as possible is done remotely. Time-consuming journeys to job interviews are just as unnecessary as tricky interview appointments during work time. At the same time, applicants have the opportunity to express their personality beyond their CV and cover letter. Another plus point: for most people, pre-recorded video interviews are easy to organise. Applicants log into the interview platform when and where they like, using an internet connection on a PC, smartphone or tablet. There is no need to install additional video interview software and apps such as Skype or Zoom. Furthermore, they can "practice" their answers to appear confident in the video and get used to the software.
The key to success: Change management and the candidate experience
Whether as a future replacement for interchangeable cover letters, instead of the first telephone interview or to recommend suitable candidates to management – a number of prerequisites need to be fulfilled in order to successfully establish pre-recorded interviews as a new tool in the recruitment and interview process. This starts with a well thought-out introduction of the tool in the company including training and a managed familiarisation programme for all those involved. Furthermore, a personalised candidate experience is important to make a good first impression with the candidate. Suitable platforms, such as VisioTalent from provider CleverConnect, can be customised and seamlessly integrated into the ATS, and thus adapted to the look & feel of the employer brand. With tailored recruitment campaigns, your own introductory and thank-you videos or helpful video interview tips, you can immerse candidates in your universe from the very first moment.