Talentry Explainer: What is Talent Relationship Management?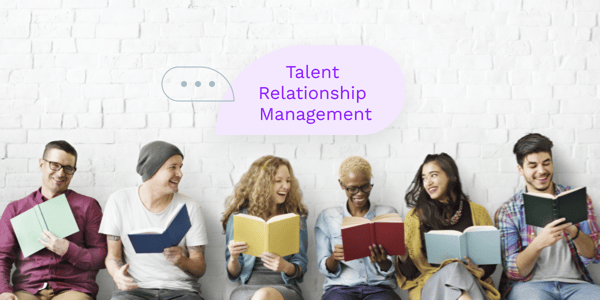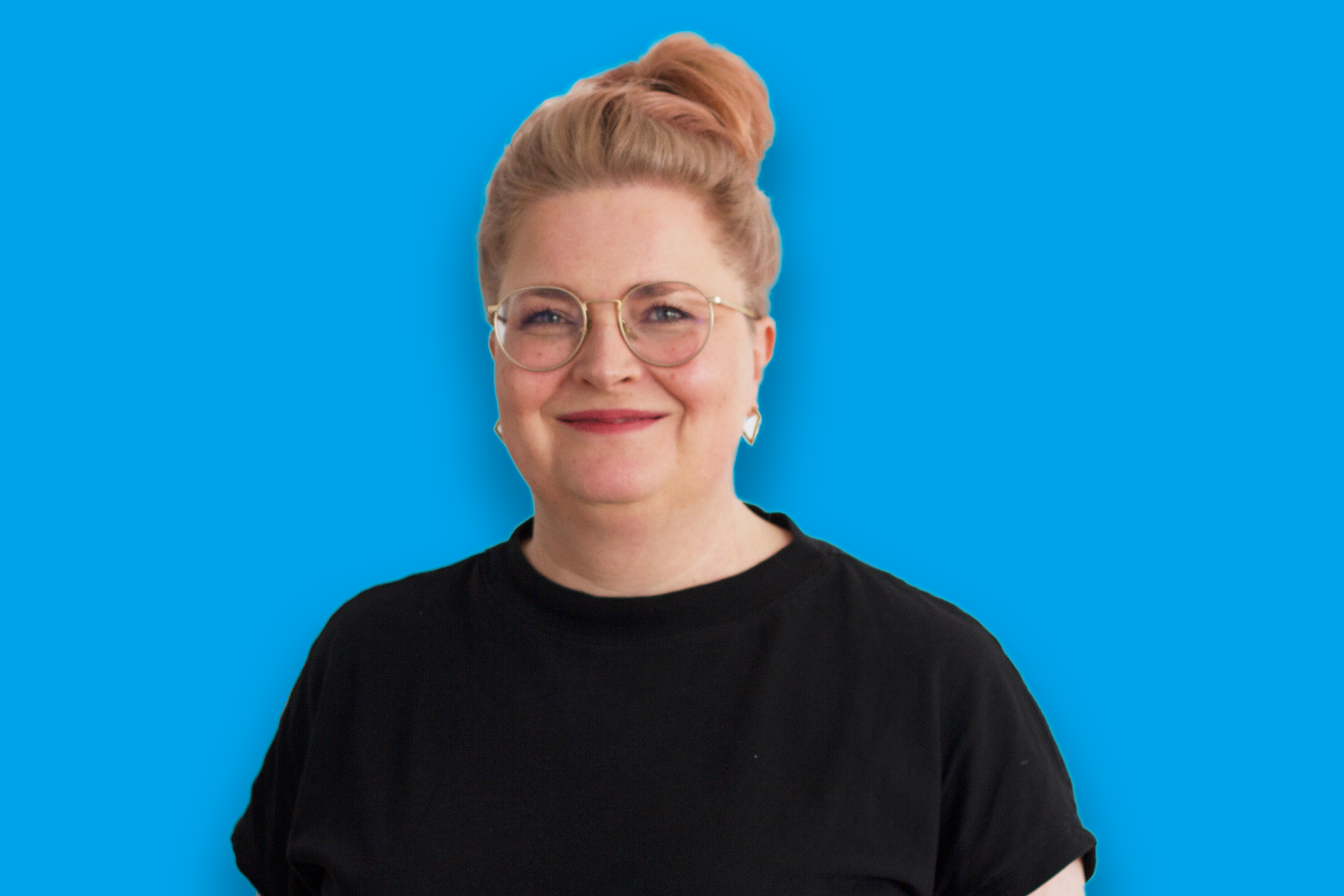 Alexandra Schiekofer
July 14, 2022
What importance does relationship management have in HR marketing? What is the difference between candidate and talent relationship management? What must good TRM software be capable of? And are talent leads the same as candidates? We have the answers.
Talent relationship management is …
... a strategic programme in HR management that focuses on finding, retaining and acquiring external and internal talent. The aim is to develop a comprehensive talent pipeline through relationship management, in order to fill vacancies quickly and efficiently from it. TRM measures are successful when the company can increasingly attract and ultimately hire qualified junior staff, professionals and managers from its own talent pools. It can take several years from the initial contact to the job offer. TRM enables companies to recruit faster and fill vacancies swiftly. But the ongoing relationship building with candidates is long term. It begins before the hiring process and extends well beyond it.
Internal and external relationship management
In augmenting candidate relationship management (CRM), TRM includes not just external candidates in its activities. In the context of employer branding, the company's own employees are also seen as talent that should be retained in the company in the long term, although not necessarily tied to a specific position. We normally distinguish between internal and external talent relationship management. TRM deals with managing and maintaining existing contacts comprising current, former and future employees, in order to make use of them in recruitment at a later date.

Why is talent relationship management important?
In the war for talent and ever-increasing competition for skilled staff, employers need to keep ahead of the competition in the employment market. The job market has now become an applicant market dominated by candidates, rather than companies. Employers do not choose suitable applicants, but they choose the most attractive employer. Yesterday's 'post & pray' type of recruitment is doomed to fail. Companies need to invest in more than just publishing job ads to attract top talent and meet their staffing requirements. Talent sourcing, i.e., proactively approaching potential candidates, mainly via social media such as LinkedIn, Xing, Facebook and the like, is the new basis for successful talent acquisition.

But this alone is not sufficient because it's rarely possible to get someone who is not looking for a job enthusiastic about a new position. Recruiters must carefully manage and deepen the relationship with new contacts until, at some point, it is possible to attract these potential candidates to the company. This requires far-reaching concepts and tools that manage relationships in a structured way. Together they form talent relationship management, a strategy by which top talent is attracted to the company through interesting insights and valued communication and convinced to join as soon as the time is ripe.

What are talent leads?
Applicants, candidates, talent leads – the terms are often used synonymously, but there are significant differences depending on which stage of the recruitment process the person is at.

A candidate is basically anyone who shows an interest in the company (active) or could show one (passive). Passive candidates have first to be motivated to act. Employer branding plays a crucial role in arousing curiosity and interest, and draws the attention of potential candidates to the company.

When a candidate takes specific action and submits a formal application, he or she becomes an applicant. With it, they express a desire to work for the company. They are counted as applicants until their application process has finished, either with an appointment or rejection. Incidentally, the terms silver medallist and second-choice candidate refer to previous applicants who got relatively far in the selection process and have therefore shown themselves to be highly qualified.

The term talent lead is mainly used strategically. It describes a person who, from the company's point of view, has a desirable combination of mindset, hard and soft skills, and ability or motivation, which could fit the company. Talent management is not primarily aimed at filling specific vacancies, but at developing a talent pipeline and talent pools, to ensure the long-term supply of talented and promising new employees with specific skill sets in times of skill shortages.

Origins in talent relationship management

The approach is not actually new. We have already mentioned that much of TRM is comparable to candidate relationship management. Both concepts have their origins in customer relationship management, which has long played an important role in marketing and sales. Here the focus is on the company's customers, rather than candidates or talent leads. Customer relationship management is a business approach to proactively manage relationships with customers and interested parties, rather than leaving things to chance. The aim is to ensure an individual and personal dialogue, as well as good service, in order to create long-term customer loyalty. So there are clear similarities with talent and candidate relationship management.
Internal and external talent relationship management
A characteristic of the TRM approach is that both internal and external relationships are cultivated. Whilst candidate relationship management focuses exclusively on current candidates, TRM maintains the relationship with the new employee even after a successful hire and still regards the employee as an (internal) talent lead. Internal TRM therefore means maintaining a positive relationship once a candidate becomes an employee and deals with the internal application process.

How can you organise internal TRM?
Internal talent relationship management is aimed at employees already working in the company. As their level of satisfaction increases, so does their loyalty to the employer, and they can be retained for longer in the company. But increasing employee satisfaction and staff retention are not the only goals of internal TRM. Systematically collecting full information about the qualifications, skills and know-how of your own employees, as well as their individual interests, in an internal talent pool makes it easier to fill jobs internally, encourages individual career paths and prevents the loss of company know-how. Internal talent relationship management can be usefully organised with the following measures:

Staff retention
Measures for retaining staff can affect quite different areas of the company, but they all serve to satisfy employee needs in terms of their working environment and working atmosphere. A respectful corporate and leadership culture is just as important here as, for example, sensible and varied work and a good work-life balance. One's own employer branding plays an important role in employee loyalty because employees can better and more easily identify with an attractive employer brand.
Internal mobility
Internal recruitment saves time and cost because staff shortages can be quickly met without lengthy onboarding processes. At the same time, the company can offer its employees new challenges and opportunities for personal career development. This increases motivation and loyalty. It also creates long-term team flexibility through the valuable synergies that arise: know-how remains in the company, whilst employees are more versatile. Staffing shortages, for example, are easier to deal with.
Professional development opportunities for employees
Those who invest in their own employees reap the benefits of greater satisfaction and additional know-how for the company. Individual training and development offerings that are tailored to departmental and other areas of activity encourage employees to acquire new skills. Skilled workers in particular are keen to continually expand their professional knowledge. If this is not possible for them, they tend to change employer more quickly.

Training courses
Training courses and workshops that aim to optimise workflows are also valuable measures within the framework of internal TRM. On-the-job training and mentoring programmes, for example, help employees to prepare themselves for new roles or for using new equipment and programs etc. Employers can help employees to acquire greater expertise and self-confidence in their jobs.
Reaching potential talent outside the company
External talent relationship management is aimed at talent leads outside of the company. These could be:
active and passive candidates

candidates from previous application rounds

alumni networks of former employees, apprentices, working students and interns

university contacts acquired through on-campus recruitment activities
In its design, external TRM basically corresponds to classic candidate relationship management with a focus on talent sourcing and employer branding.
What should good TRM software be able to do?

Good TRM recruitment software enables sensible automation of processes and actions necessary for relationship management. At the same time, the needs of internal and external candidates concerning a positive candidate experience need to be taken into account.

Talent pipeline and talent pools
The most important instrument in TRM - and more or less the crux of the matter - is the talent database or talent pipeline; and the resulting talent pools that are set up and managed by the company according to specific criteria. These contain full details of external and internal talent leads. But, in terms of staffing and costs, successful relationship management - involving tailored campaigns and individually relevant content - is only possible with such large target audiences if the huge amount of data is sensibly structured and can be used in automated processes. That's why companies should stipulate certain minimum requirements for TRM software.
💡 TRM platform must-haves

Clear talent profiles including contact history for easily contacting candidates direct from the system
Smart tag management with filter and search functions for approaching specific target audiences
Central management and grouping of profiles in various talent pools
Easy, full integration of profiles from business networks
Contact imports from other sources - including CV parsing
Seamless integration with an applicant tracking system
Ability to make notes, set reminders and intelligent automated functions
Full contact history for sourcing with a perfect candidate experience, even where there are changes in respect of the contact person or team
Integration of employee referrals (referral programme)
Efficient campaign tools for target audience-specific mailings, even without design skills or knowledge of HTML
Creation of a talent community for exchanging information and to establish a positive communication culture
Reporting functions and analytics for the entire recruitment workflow and for measuring talent sourcing activities as and when required
GDPR: automated consent management with status indicator and consent renewal for both individual candidates and groups
Conclusion: The TRM upward spiral
Talent relationship management allows employers to counteract the ongoing shortage of job applicants by adapting their recruitment practices to the new market conditions and taking long-term, future-oriented action to source and connect with passive candidates (talent leads). Because the target audience includes anyone whose combination of expertise, skills and qualifications are of value to the company, TRM does not exclude the company's own employees as talent leads. Internal mobility is therefore an important part of this relationship management.

In the long run, TRM can not only ensure that the demand for qualified staff is met, but it also strengthens the employer brand, since efforts to attract talent through individual support and encouragement, as well as relevant content, conveys a special degree of appreciation. A positively perceived employer brand in turn creates interest in the company and helps to develop a larger talent pipeline in the long run. An upward spiral.

However, collecting candidate information, for example, through talent sourcing, is only of value if this data can be sensibly used in recruitment. Efficient TRM software that boasts potential for automation, structures and centrally manages data, and, at the same time, offers individual access and takes data protection fully into account will guarantee the success of your talent relationship management.